SKILDA - TAKING CELTIC MUSIC FURTHER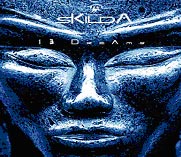 Skilda are a brand new name in the world of Celtic music and they bring a brand new sound with the release of their debut album "13 Dreams".
The musicians are united in their desire to bring a fresh approach to traditional material.
Naia Wolf (vocals) was born in Limerick to an Irish father and a Breton mother, and in her early life was surrounded by her father's highly musical family, and began learning to play the harp at the age of six, as well as learning lace making from her grandmother. Her father introduced her to the music of De Danan, Planxty and the Bothy Band, while her mother helped her to discover the folk songs of Leonard Cohen and Joan Baez. The family moved to Brittany when Naia was seven, and she was introduced to the proud Breton culture. She returned to Limerick for her university years where she began singing and the response was so encouraging she began performing in Brittany and also toured Germany, Belgium and Poland. He all time favourite singer is Dolores Kean.
Konan Erwan (pipes, whistles and programming) Born into a highly musical Breton family, Konan first learned the pipes in a pipe band, and later moved to the Isle of Lewis to study under the famous Pipe Master, Ian Morrisson. The time spent in the Hebrides was to have a big influence on his music and he began creating his own loops and samples from natural sounds recorded in the landscape. He also developed a strong interest in programming and electronic music and his mastery of these sounds is one of the foundations around which the band is built. Konan has toured Europe and the world with a number of top Breton bands, and now plays a special set of midi pipes.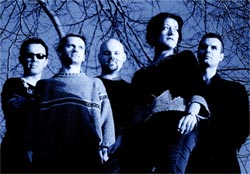 Aly Balder (guitar) Aly made his first guitar when he was five and has been playing ever since. His sound is influenced by the usual selection of guitar heroes as well as the jazz stylings of Pat Metheny and the Celtic invention of Dan ar Braz. Aly has toured extensively with both rock band and modern Celtic bands.
Bran (drums and percussion) Bran first learned to play the drums in a pipe band and still enjoys playing with them when he can. He has worked with many different styles of music from traditional to jazz, rock, salsa and trip-hop. Bran has also studied traditional Oriental percussion, and his distinctive style brings a fresh sound to this album.
Mike S (bass) Mike is well know for his skills in improvisation, his highly melodic style has been much in demand. He has written and performed in several dance and theatre companies. Mike has toured Europe with different Celtic and world music bands and has recorded several albums.
SOUND SAMPLES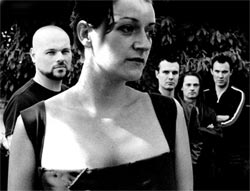 Download MP3 sound samples of the following tracks from the album:
And It's Gone
Airfailarin
Moonstone
The Flower of Finae
Or why not buy the album here
Visit the Skilda website at www.skilda.com