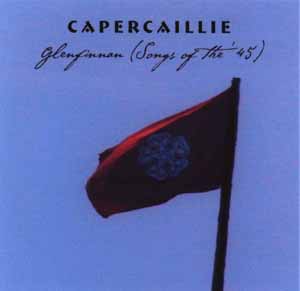 "In 1996 Capercaillie were filmed overnight for a television programme, 'From Dusk Till Dawn With Glenfinnan' which marked the 250th anniversary of Bonnie Prince Charlie's uprising in 1746. Drawing strongly from songs written at the time this nine track CD is now being made available from this site or by mail order"
Capercaillie - Glenfinnan (Songs of the '45)
These songs were recorded in the summer of 1995 for a specially commissioned TV programme made by BBC Scotland. The programme was made for the 250th Anniversary of the last Jacobite rebellion, and was filmed at Glenfinnan where the standard was raised on the 11th August, 1745.
These songs retrace the steps of those who came down from the mountains 250 years ago to follow Prince Charles Edward Stewart. Despite the attempted annihilation of a culture and a people, Gaelic endures.
1. Oran do Loch Iall.
One of the Prince's most loyal supporters were the Camerons who were led by Locheil. Alexander Cameron remembering Locheil's bravery.
2. Oran air Bhreith a Phrionnsa Tearlaich
This song celebrates the birth of Bonnie Prince Charlie.
3. Oran Eile don Phrionnsa
One of our greatest Gaelic poets Alexander MacDonald Alasdair MacMillan wrote propaganda songs which may have inspired the Prince to come here. In this song he conveys his excitement at the Prince's landing
4. An Fhideag Airgid
On his way to Glenfinnan the Prince landed on Eriskay and received a raptuous welcome in this song, 'Son of my King coming to Scotland on the beautiful ship with the 3 silver masts, young Charles of the sweet blue eyes'.
5. Alasdair's Tune
This tune is a tribute to the life of Alasdair Cameron. Alasdair was a leading academic in literature and theatre studies. He was a great supporter of all aspects of Scottish arts and culture and is sorely missed.
6. Clo Mhic ille Mhicheil
7. Mo run Gael Og
Most of the songs of the 45 are about men but what about the women and children who suffered? William Chisholm fell at Culloden and his distraught wrote a bitter song 'Young Charles Stuart, it was your cause that destroyed me, you took away from me all that I had'.
Additional tracks:
8. Smuladach mi's mi air maineol
Recorded for BBC's production 'High Tops' (The Natural World)
9. Gaelic Psalm Theme
Recorded for the BBC documentary 'The Making of Rob Roy'. Psalm 46
'Stroudwater' is performed by Donald MacLeod and The Congregation.
Poem for Glenfinnan.
Was it red Charles Stuart and the excess of his charm or the old cause of
Scotland that woke the great sore slaughter that had no good result in
history for all it's pain and satiety of grief left in Culloden the withered
branches of anguish?
Lasting withered branches that gave their blossoms to other fields in the
desert of Scotland, branches blighted without apples but only ugly flowers,
and the fields of Scotland chill and parched, a thing of shame.
The movement of history has given no proof or denial in the affair that
spoiled the strong hardy bodies no one knows if the breaking sowed the
hateful seed that spread bracken through the glens where there were
benign meadow lands.
Sorley MacLean.
Click here for lyrics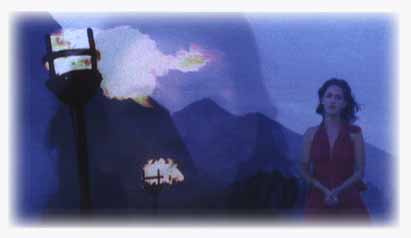 Click here for mail order details of Glenfinnan (Songs of the '45) and Capercaillie's CD back catalogue.
Survival
PO Box 888
Maidenhead
Berks
SL6 2YQ.
e-mail